Your Firewall is your first line of defence for your office network against malicious threats.
INStream Response and Assist Service (RAS) is designed to provide you with a customised dedicated,managed and co-managed firewall management that free you from the resource-intensive work of maintaining your firewall.
INStream RAS provides 24/7 administration and response to attacks and preventive measures.
With the options to own, lease or using your existing firewall, you can focus on your business while we handle your network security operations.
Our award winning team of certified firewall engineers will be there to deliver operational protection for your organisation's network security.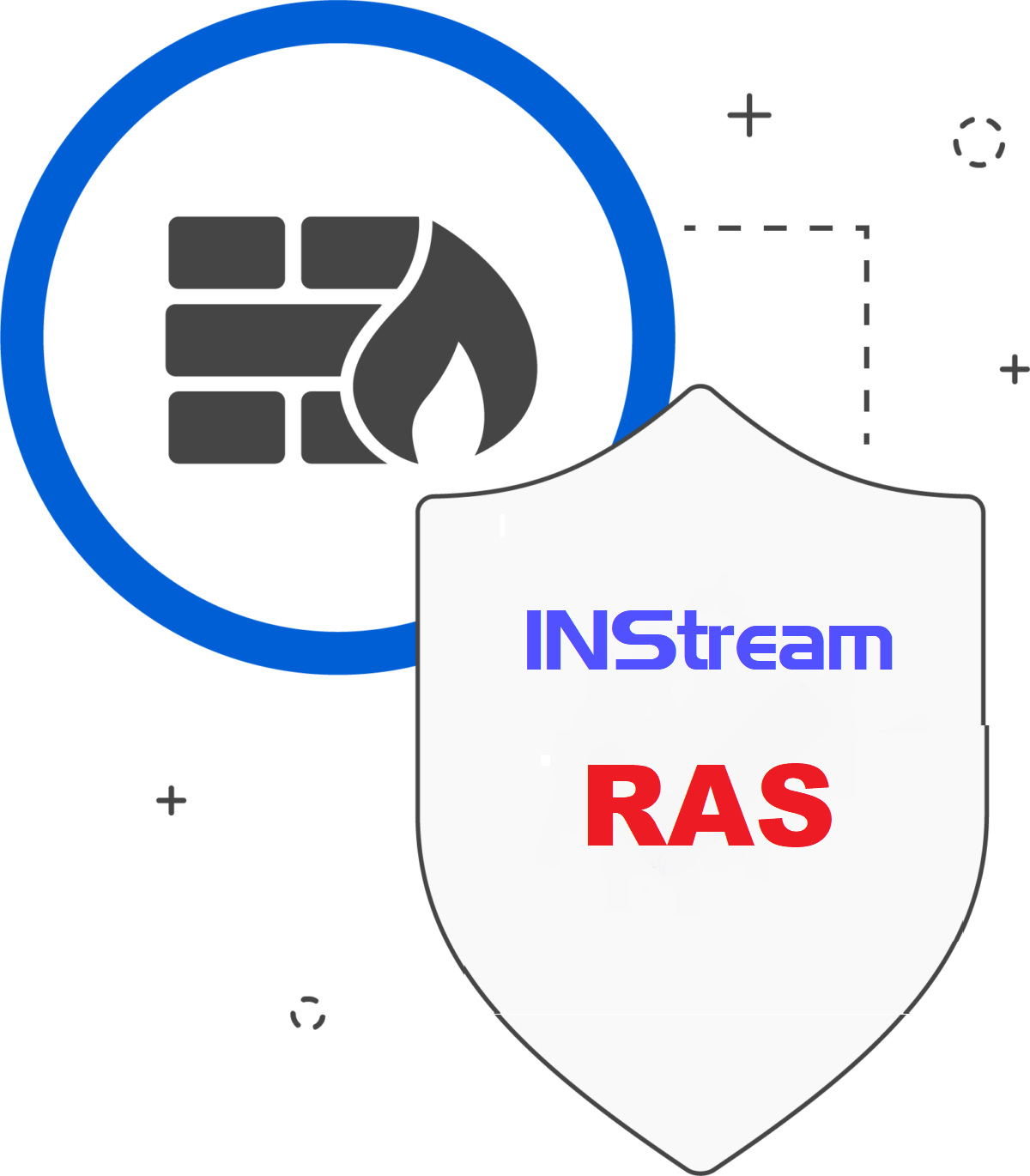 Remedy gaps in your security team's skills. INStream has specialized professionals on staff with experience in security practices across a broad range of industries
Scalable solutions poised to meet your security needs as you grow due to our extensive network of data centres located around the globe
Lower capital costs and predictable operational costs. Pay only a predictable recurring management fee
Protect your organisation against a wide range of network attacks
Cost effective solutions with options of capex, opex or hybrid plans
Management includes complete implementation and integration from installation and configuration to ongoing management and routine code updates
Includes hardware loaner unit when your unit needs to be sent back to factory for repairs
Increase employee productivity and enable excellent network performance by blocking hacking and other malicious activities
Select from multiple established technologies to deliver both firewall and site-to-site VPN capabilities as well as IDS/IPS services as needed
Fill In the Form Below or Email clarence.cheang@instreamcorp.com to Find Out More.