COVID-19 Circuit Breaker Announcement *Update 14th April 2020
Dear All,
With the current COVID-19 situation looming above our heads, INStream Corp would like to update all our customers, vendors and partners that we would be business as usual with the following measures in place to serve you in a safe and efficient manner.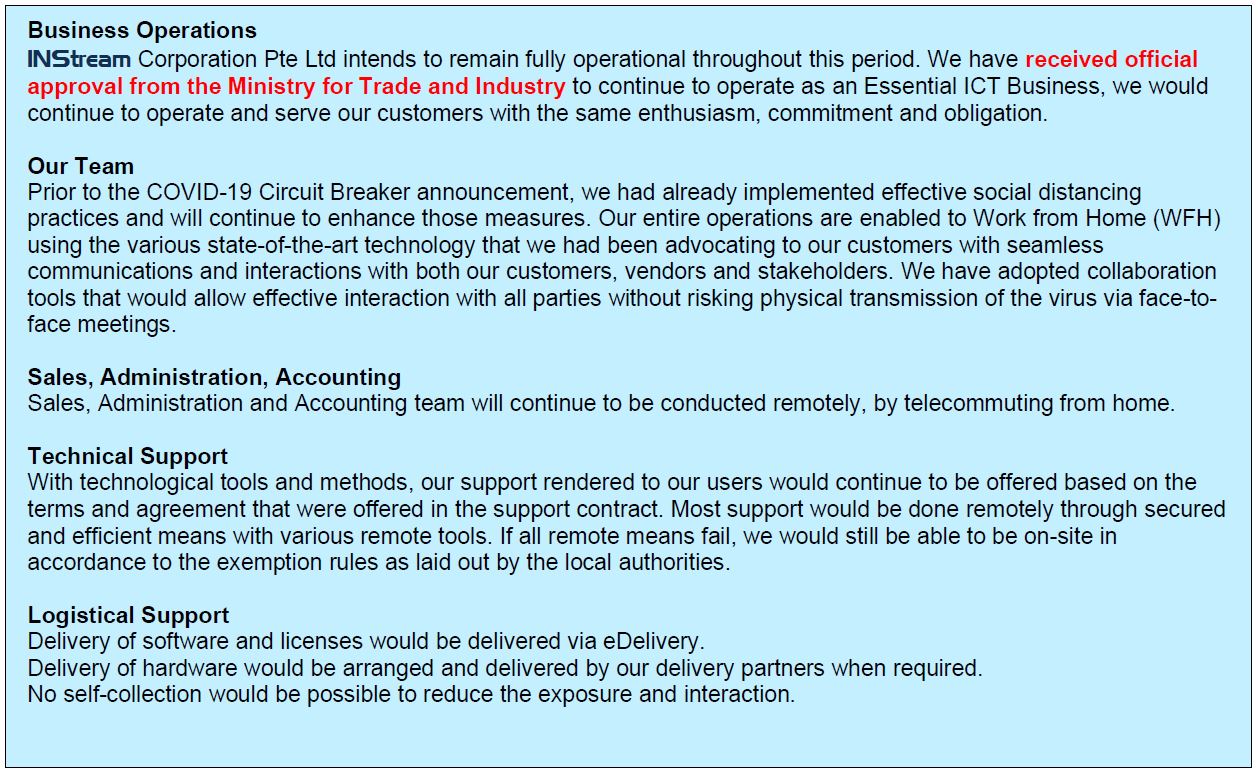 With these measures in place, we are looking forward to continue serving your IT and Cyber security needs amid these unprecedented times.
We would work together in solidarity with all our customers, vendors and stakeholders to pull through this period and look forward to an astounding recovery in the very near future!
Best Regards,
The INStream Family
Top